What is a simple but effective way to create shade in your backyard? There are many options that are available to the home or business owner, from fixed structures to removable umbrellas etc.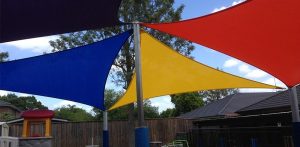 One simple but ever increasing in popularity is the use of Shade Sails, which when installed correctly will add a beautiful look and value to any home.
Why Shade Sails…
Shade Sails are a great option for any property, they can be cut to any shape or size, you really are only limited by your imagination, another great fact about Shade Sails is that you are not only limited to one, depending on the size of the area you want to cover, you could very easily use two, three or four.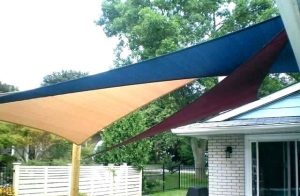 Unlike your normal patio or awnings, as mentioned above they are able to be cut and shaped to any size you wish, giving you a versatile and very cost effective solution to providing shade cover for those hot summer months we all experience in
Western Australia.
They are also able to be placed at varying heights and angles, are able to overlap each other to provide complete shade or partial shade to your respective area. The versatility of shade sails makes them the perfect option for covering sections of pools, giving you the best of both worlds, you are able to enjoy the full sun at one end while relaxing under the shade at the other end.
Not Just For The Backyard…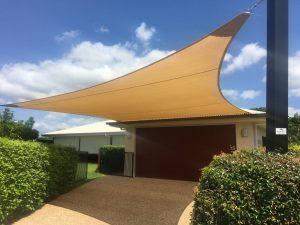 Like any great product, you are not limited to just the backyard, instead of installing a carport over your driveway, which can be a very expensive item, why not use the versatility of a Shade Sail to achieve the same job but at a much more reasonable cost. Again larger areas can be covered with the addition of extra sails.
Perfect For Units…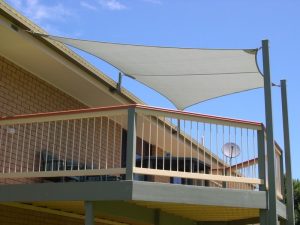 Shade Sails are not just limited to ground level constructions, they are able to be used in small areas such as balconies on units doing away with a solid hard roof. They are perfect for this type of living as they are simple to install and give you the added bonus of being able to be removed should you be going on holidays or for cleaning.
Many Colours…
Colours are almost unlimited, giving you many choices to match your home, business or unit, great for matching your colour scheme or going completely different as many people do use the sail to create a stunning feature. Why not mix and match your colours, to create even more of an effect in your area.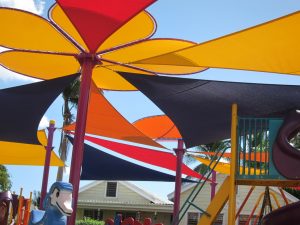 Professional Installation…
While you can install shade sails yourself it is highly advisable to have them installed by the licenced installer, such as Custom Shade Sails WA. There are many reasons for this, shade sails need to be placed at the correct angle to ensure water does not "pool" in the middle of your sail, which will cause the sail to stretch. They also need to be pulled to the right tension, this is to ensure they do not blow around in the wind. Sails need to be stretched to the right tension, too little will allow it to hang to low to much will overstretch the sail.
You should also consider that Custom Shade Sails WA also provide warranty for all work carried out, giving you peace of mind knowing the job is done by licenced professionals.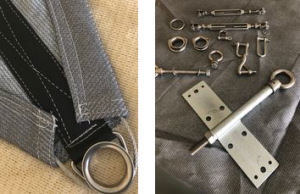 Supporting posts also need to be considered when installing shade sails, these posts need to be put to the correct depth, at the correct angles and correct spacing ensure the perfect supports for your shade sail.
Virtually Maintenance Free…
Shade sails are virtually maintenance free and provide years of enjoyment, like any outdoor product it is advisable to have them cleaned to keep them in perfect condition, it is also advisable to have this done by your installer, keeping in mind they will know the correct angles and tension when reinstalling.
Want To Know More…
Shades Sails are the perfect cost-effective solution for any home, business, school, or park. If you have any questions or would like expert advice, by fully licenced and insured professionals please do not hesitate to contact us here.