Low Cost Cool Shade Solutions
A low-cost, versatile, and easily erected shade sail offers a perfect opportunity to offer a high-level of shade in a backyard and makes a perfect alternative to the patio umbrella. Often square or triangular-shaped, the shade sail is often installed in multiples to establish a shaded area for relaxing or entertaining. Offered in a range of sizes, colors, and fabrics, the sail is suitable for almost any sun blocking application.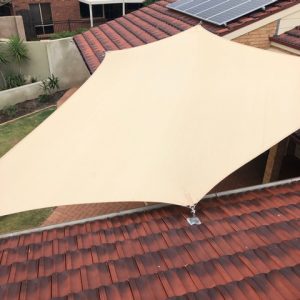 Popular Shapes
In relation to shape, the triangular-shaped sail is a very popular option. Attaching a shade sail in place is either via a specially erected pole or by attaching to a pre-existing structure, such as a point of the home. Securing a sail in place is often performed using stainless steel fittings. A triangular-shaped sail fixed between three points is often highly effective at creating a shaded which makes it perfect to relax or play under.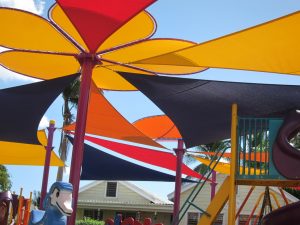 Size
If looking to shade a significant area, a large-sized rectangular shade sail is perfect for giving the right level of protection for an outside seating area. A well-secured sail is able to offer the required protection throughout the summertime from bright sunlight, as well as light to moderate rain showers. If well installed with strong stainless steel fittings, a shade sail is often able to cope even in quite poor and blustery weather.
Mix and Match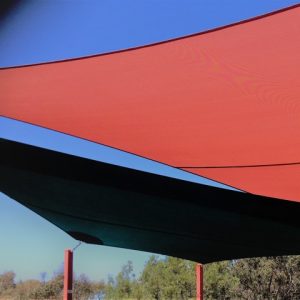 In addition to attempting to use a large-sized shade sail to cover a very exposed backyard, the potential is also there to use multiple or layered sail units along the length of a patio or yard to create a more visually appealing look.
Summary
Custom Shades Sales WA can provide you with the perfect solutions for your outdoor areas, we use only the best quality fabrics and fittings and all work comes with a 10 year conditional warranty, if you like to find out more information, or to book a free measure and quote please contact us here or via our Facebook page